Houston Area Home Inspector
Southern Star Inspections, LLC
TREC #20608
713-817-3957
travis@southernstarinspections.com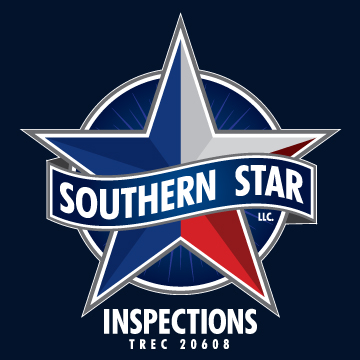 ---
Quality Inspections You Can Trust!
When purchasing or selling a Cypress, Pinehurst, Tomball, or Magnolia, TX Home, Southern Star Inspections is the trusted name in Houston. The cost of a Northwest Houston Home Inspection is very small relative to the home being inspected. Southern Star Inspections is determined to perform a home inspection of the upmost quality, with integrity. For a buyer, Southern Star Inspections will make sure that they know and understand every fact about the property. For sellers, we will provide a report that gives 100% full disclosure, with no worries of a buyer coming back and questioning anything regarding the property.
Anytime that you are purchasing a property in Cypress, Pinehurst, Tomball, Magnolia, Katy, or The Woodlands, Southern Star Inspections understands that it is a HUGE investment. Everyone involved needs to know every aspect of the property. Southern Star Inspections takes pride in providing this service. The majority of our business is from client referrals and from real estate agent recommendations. We work directly for the client however. Our job is to ensure that the client understands every deficiency that is be reported. Our job as inspectors does not end after the report is completed. Should you have any questions months down the road, you are encouraged to give us a call and we will do whatever it takes to ensure that you are completely comfortable with your home inspection report.
We are here to assist you in making a confident decision about your property. Whether you're buying a new property and want to be sure of what you're purchasing or selling a property and want to eliminate possible problems that could delay the sale. If you want a professional inspector to inspect and advise you on the condition and maintenance or safety recommendations of your current Houston area home, we are here to help.
---
Inspection Reports
Please stop by our Home Inspection Sample Report page and "Inspect" our inspections. Your home inspection report will be detailed yet easy to read and will include full size edited photographs so you never miss an item noted.
Manufacture name, model number, serial number, and year manufactured are included within the report for Appliances and Mechanical Equipment. If ever there is a need for a part or service call you will have the information at your fingertips.
A professional home inspection report program is used and your inspection report will be delivered to you directly within 48 hours from the time of the inspection. In most cases reports are sent the same day.
No need to print, scan, and fax. Our inspection reports can be directly emailed to those you would like to share it with!
Find Southern Star Inspections sample reports HERE!
---
Testimonials
Hear what clients are saying about Southern Star Inspections! We take pride in helping you with the purchasing process of your new dream home. Treating everyone we work with like family. Quality over quantity is what we stand by and it shows with every Home Inspection.
Stop by our Testimonial Page to leave a Google Review or to get a feel for how we satisfy our clients with thorough inspections and detailed Home Inspection presentations.
Testimonial/Leave a Review page can be located HERE!
---
Home Inspection Photographs
More of a "visual" person? We provide high quality photographs within every home inspection report. Each picture is edited and includes an explanation of the call out so you see exactly what we see. Take a look for yourself on our Home Inspection Photo's page. You would be surprised what Southern Star Inspections can un-cover...even in the newest of homes!
Inspection Photo's can be found HERE!
---
Buying a Cypress, Pinehurst, Tomball, Magnolia, or The Woodlands Home might be the most expensive purchase you will ever make...
When buying or selling a home, look for the Star!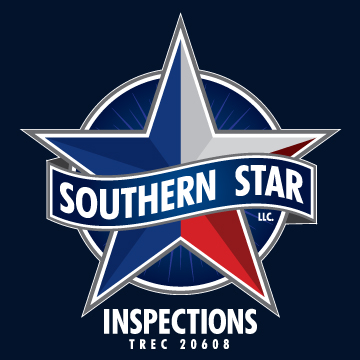 "Texas Real Estate Commission Consumer Protection Notice"